Investing in Real Estate for Medical Doctors
For more than 35 years, our core focus has been preserving our investors' wealth and producing exceptional income and appreciation over time through investment in commercial real estate. In partnership with White Coat Investor, we're excited to be your guide through commercial real estate investment.
Invest with MLG Capital Today.
*
All fields marked with an asterisk are mandatory
Why Invest with Us?
Our funds provide access to real estate investment opportunities thoroughly reviewed and vetted by our analyst teams and over 35 years of real estate knowledge. Our offerings include our Private Funds (both Private Funds and Dividend Funds) and our newest investment vehicle, the MLG Legacy Fund.
About MLG Capital
Diversification

Our funds invest in multiple asset types, states and with different real estate managers. Private Funds target 25-30 investments.

Prioritized Returns

In our Private Funds, investors accrue an 8% cumulative preferred return on invested equity, paid quarterly from available cash flow, then receive 100% return of initial investment before we share in any profits.5

Tax Efficiency

We wrap quality tax planning around our transactions. Our team utilizes a range of sophisticated strategies targeted to address tax burden and maximize after-tax cash flow.
Track Record of Success
For over 35 years, MLG Capital has owned and operated real estate while successfully managing through multiple economic cycles. We're excited to offer members of White Coat Investor a way to diversify their investment portfolio to include real estate.
About MLG Capital
38,700

+
Multifamily Units 1
TIER ONE

8

%

Cumulative Preferred Return

on Invested Equity

TIER TWO

100

%

Return of Original Principal Invested

after the 8% Preferred Return

TIER THREE

70

% /

30

%

Profit Sharing

Split of Remaining Cash Flow Distributions after return of original principal

11

-15%

Targeted IRR Pre-Tax Return

Quarterly

Distributions Paid

1.25

%

Asset Management Fee on Invested Capital
Which Fund Option Works for You?
MLG Private Fund VI LLC and MLG Dividend Fund VI LLC (together, the "Fund") will invest side-by-side in each investment. Each have their respective attributes and have the same overall pre-tax investment objectives. Which one you invest in will depend on your personal financial situation. Learn More.
Overview

MLG Private Funds

A continuation of our historic fund model. Investors will realize rental income produced from fund operations.

MLG Dividend Funds

A great opportunity for a retirement account (IRA, 401k, etc.), Foundation and Endowment investors seeking dividend income.
Unrelated Business Taxable Income
YES
NO
Multi-State Tax Filling
YES
NO
Use Passive Activity Losses
YES
NO
Common Income Types
Capital Gain and Net Rental Income (Loss)
Capital Gain, Ordinary REIT Dividends
How We Acquire Property
MLG has developed a proprietary dual-sourcing deal flow strategy to create opportunities regardless of market cycle. Historically, MLG has been able to source ±100 transactions per month, giving us the ability to be highly selective in our review process. We target 1-2 acquisitions per month, on average.
Joint Venture (JV)
We have established numerous partnerships across the nation from which we seek real estate investment opportunities, allowing us to capitalize on local knowledge and relationships to find deals. The joint venture acquisition strategy is focused on finding real estate in positive economic markets with job and population growth.

Key Relationships: Foster relationships with local real estate partners.

Diversity: By geographic, asset type and partner/sponsor.

Deal Flow: Critical selection of the smartest investments possible.
Direct Acquisitions
This acquisition strategy falls within target asset classes (i.e., apartments, industrial, retail and office) and includes states where MLG is located, or a state where we have long-established and historical relationships.


35+ Years Experience: Acquisitions and relationships are time tested and proven.

Local Staff: Ability to manage with "boots on the ground."

Reach: Owning and operating multiple properties within a given MSA.
Primary Contact
Nathan Clayberg, Vice President
Nathan is the main point of contact for the White Coat Investor group. Nathan spends his time at MLG Capital working with many prospective and current investors and also oversees joint venture acquisitions in the Midwest. Please book a call with Nathan below.​
Schedule a Call with Nathan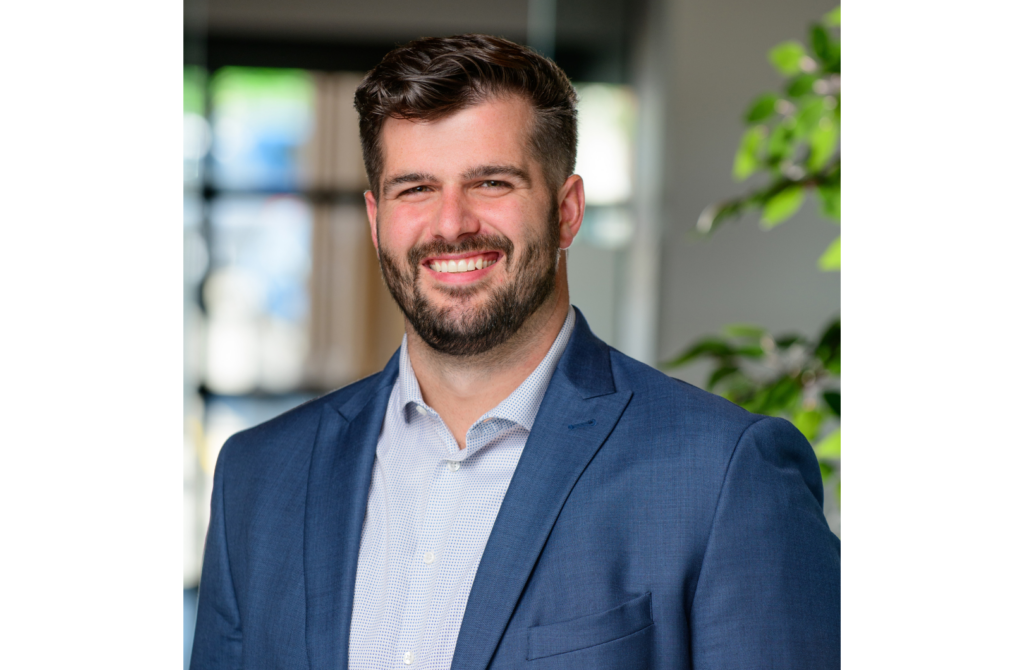 Education

Investment Outlook: Evaluating U.S. Treasuries and Private Commercial Real Estate

By Timothy Wallen

Education

Tax and Cash Flow Advantages with MLG

I can guarantee you get just as excited about taxes as I do. Okay, maybe not, but hopefully you will be excited to learn about the tax benefits of real estate investing! We know taxes don't make investors' list…
Are You Ready to Invest?
I'm Still Unsure
Dive into the details about investing in private real estate on the MLG Blog!
BLOG